The scheppach slide compound mitre saw HM110MP was awarded the World Tool Award in the Premium Class, as it was able to convince the jury in function and quality. The "Best Buy" award went to our PLM1800 thickness planer for price-performance and function. Both machines are very popular with DIY enthusiasts worldwide.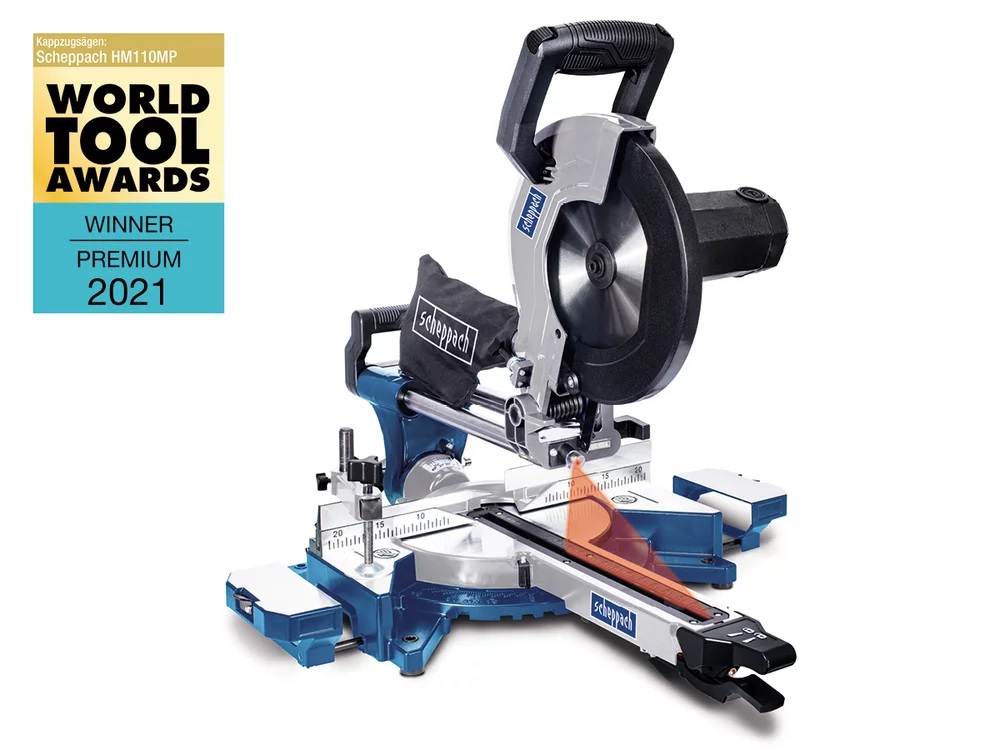 This mitre saw is currently one of the best devices of its kind on the market. The unique 254 mm Ø multifunction saw blade has 28 teeth and is able to cut effortlessly through many different materials, such as soft and hard wood, timber spiked with nails, plastics, copper, aluminium and even steel.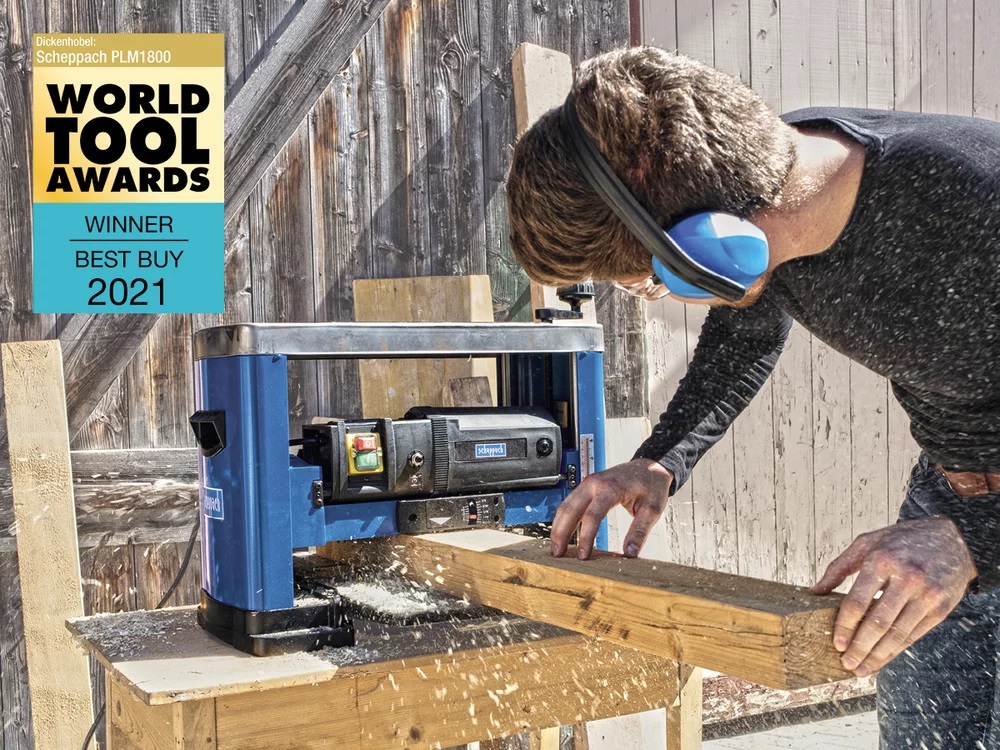 The new scheppach PLM1800 is a robust, lightweight, portable planer, equipped with a powerful 1500 W motor to guarantee perfect planing results. The machine is very easy to use, and it is equipped with a height adjusting knob for comfortable work.
We are very pleased about the two World Tool Awards that two of our popular scheppach machines have received this year!