The electricity stock prices are at a record high almost every other day lately. This presents a new challenge to companies which are trying to stay profitable. Not only do they have to produce quality goods, but they also have to cut down on their electricity costs.
Welding is no exception in this case. Did you know that welding uses around €100 million euros of electricity every year? All manufacturers need and deserve energy efficient and reliable welding equipment. Something that not only produces quality welding but also helps cut down on electricity and operating costs.
Since the electricity prices are only going up, all manufacturers are looking for ways to optimize their energy usage. Why not also look at your welding operations? Don't live by the old "if it's not broken, don't fix it" adage. It's always beneficial to search for optimization possibilities in your production line. What can we do better? What could help us be more efficient? How can we raise our productivity?
Is your current welding equipment energy efficient?
If it's more than five years old, chances are that it is not. Even if it seems like it's working just like new. Older machines just lack the energy efficiency setting that newer machines have. And even if replacing your whole welding equipment might seem daunting at first, it will pay itself back faster than you'd think.
Modern welding technologies have multiple benefits, starting from product quality and going all the way to energy efficiency. New inverter-based power sources allow manufacturers to deliver more power output from new power electronics technology, resulting in a better performance-to-size ratio. These models also deliver smooth operation with greater efficiency.
Old vs new welding equipment
In the past, welding power sources were based on conventional transformers. Those industrial power sources were typically heavy and large, weighing in at 150 kilos or more. The power supply took in 50 Hz 400 volt power. A metallic transformer changed it from the relatively high input voltage to 50 Hz current at a lower voltage. Then, a device known as a rectifier bridge rectified the current to get a DC welding output. All this was controlled by relatively slow control systems.
Nowadays however, with inverter technology, the incoming 50 Hz power is first rectified to DC. Then it is fed into the power supply's inverter section where solid-state switches at frequencies as high as 120,000 Hz switch it on and off. This pulsed, high-voltage, high-frequency DC then goes to the main power transformer, where it becomes the low-voltage DC that's suitable for welding.
Lincoln Electric's welding technology
The latest hottest news in welding machines is the energy-saving welding techology of te Lincoln Electric Powertec and Speedtec SP series.Those machines not only provide premium arc performance and intuitive controls but also an ergonomic design with full 3-year warranty. The cherry on top of all that is that they use up to 30% less electricity than previous generations of welding machines.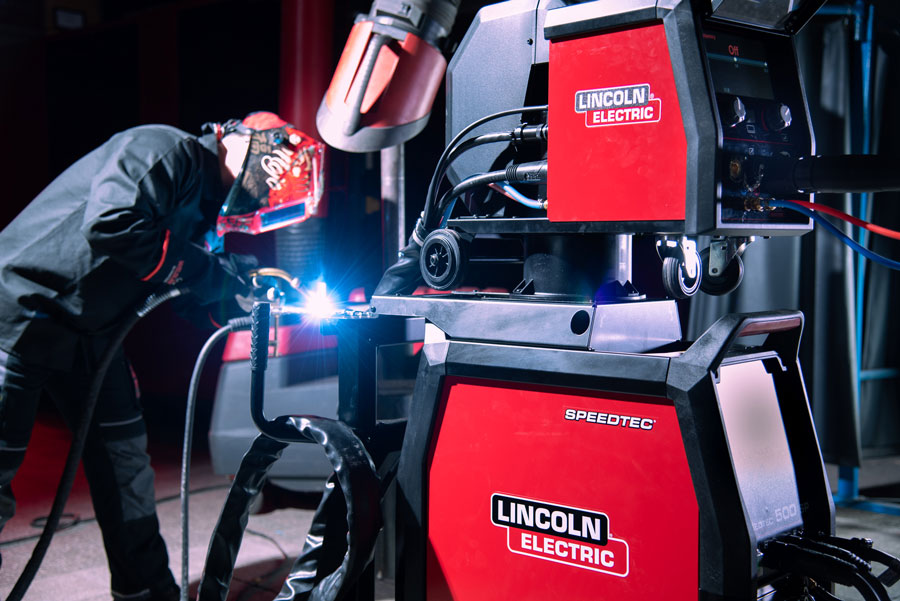 Those welding machines provide precise arc-starting capabilities and advanced output controls that allow welders to fine tune their welding output. The technology behind these units provides manufacturers with a power source that can perform high- and low-amperage flux-cored, stick, TIG and MIG welding, not to mention arc gouging. In case of Speedtec SP machines you get additional functionality like pulsed arc, new high efficiency welding processes (Speed Short Arc, Soft Silent Pulse, High Penetration Speed and Mechapulse), production monitoring, up to 5 years warranty period and much more.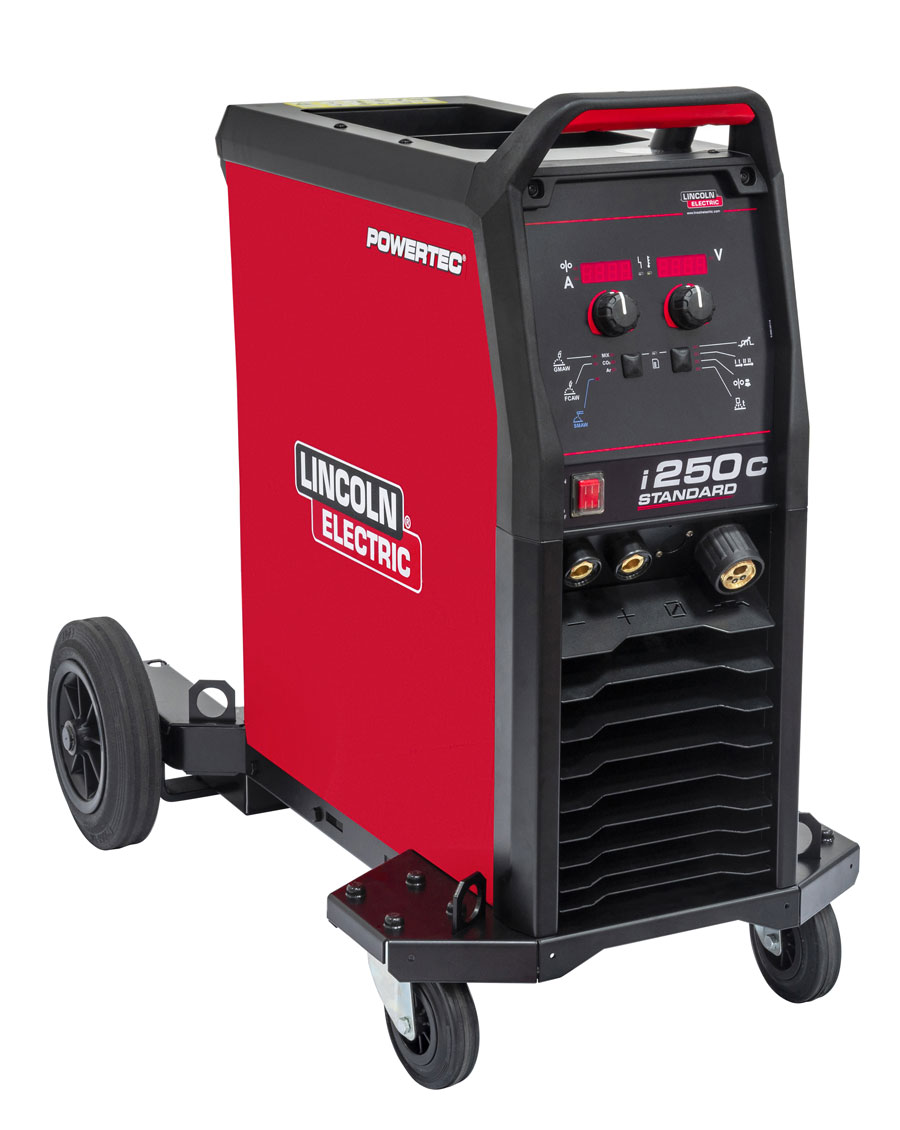 Today's re-imagined inverter models deliver multi-process welding capabilities, offering faster arc response, smoother arc action and a more consistent bead appearance. This yields quality welds the first time around, eliminating the need to re-weld and also lessening the incidence of scrap.
Each Powertec-i and Speedtec SP machine can save you ~200-300 € or more each year, just by consuming less electrical energy. But it is not only consuming less energy, when welding – it also has additional features, which help you to save money:
Standby mode allows you to reduce energy consumption to the level below 30W when the welding equipment is unused.
Shutdown mode allows you to reduce energy consumption even below 10W when the welding equipment is unused for a longer period of time.
F.A.N. (fan as needed) mode switches on the cooling inside the welding machine only when it is needed, not all the time during the welding.
Energy savings: easier than you think
The idea of revamping welding operations and equipment to reap much-needed energy savings might seem daunting at first, but even a few simple changes can make a difference. You can update even the most traditional areas!
All Powertec series machines also comply to a new obligatory regulations*, coming into force in 2023.
* Directive 2009/125/EC of the European Parliament and of the Council Publication in Official Journal 1.10.2019 - 2019/1784/EU