The best work trousers are comfortable, have a good fit, are functional and durable, but also have a modern and pleasant design.
At construction works, trousers are not merely pieces of clothing that provide safety, but also help you keep warm and temporarily attach tools when working outdoors. It is important that the trousers are waterproof and breathable when working outdoors, especially in the Estonian climate.
For works with higher level of danger where it is usually required to wear high visibility clothes, your clothes, including trousers should be easily noticeable or Hi-Vis.
If you spend a lot of time on the knees, for example installing a floor or fixing pipes, you should wear knee pads or trousers with reinforced knees that provide comfort during work and enable to stay on your knees for a longer period of time.
When designing the trousers, particular attention has been paid to the electricians and welders who need trousers that are comfortable and enable to move freely, but are also fire resistant, so the trousers won't catch fire, for example due to a welding spark.
It is also good to consider whether the trousers should have holster pockets. What about stretch fabric, does it provide ventilation and are the critical parts reinforced? Is there a special button for the sleeve of a construction knife? Attachment for a hammer holder? Or jointed knee areas?
During work you have to move, squat and bow a lot, which is why it is important for the trousers to bear that kind of load and enable free movement.
What material is best for work trousers?
I wish the answer was that simple! High quality work trousers should both be suitable for harsh working conditions, but also meet the actual needs of the wearer.
In that case we would recommend a particularly strong nylon material Cordura. Cordura material is great for the parts that are intensively worn – holster pockets, knees and cuffs of work trousers.
If you need help, our experienced customer service representatives who have received a lot of feedback from the clients will help select the best work trousers for you. Don't hesitate to ask!
In addition to the functionality of work trousers, are comfort and fashion also important?
Would you like to work in trousers that don't stretch, have no ventilation and are missing jointed knee areas? While doing a lot of active work in a hot indoor space? Doesn't sound very tempting, does it?
This is why you cannot ignore the functionality, comfort, but also a modern and pleasant design of the work trousers.
What else should you think about when selecting work trousers?
The type of fabric of the work trousers
Work trousers are made from different fabrics, the most common are cotton, cotton and polyester, but also polyamide and elastane. These are all suitable, depending on the job at hand, the desired level of comfort and the price one is ready to pay. Work trousers made from stretch fabric are becoming more popular thanks to its stretchability, because the trousers are not uncomfortably tight. So keep in mind that the fabric of work trousers plays an extremely important role in providing comfort and flexibility.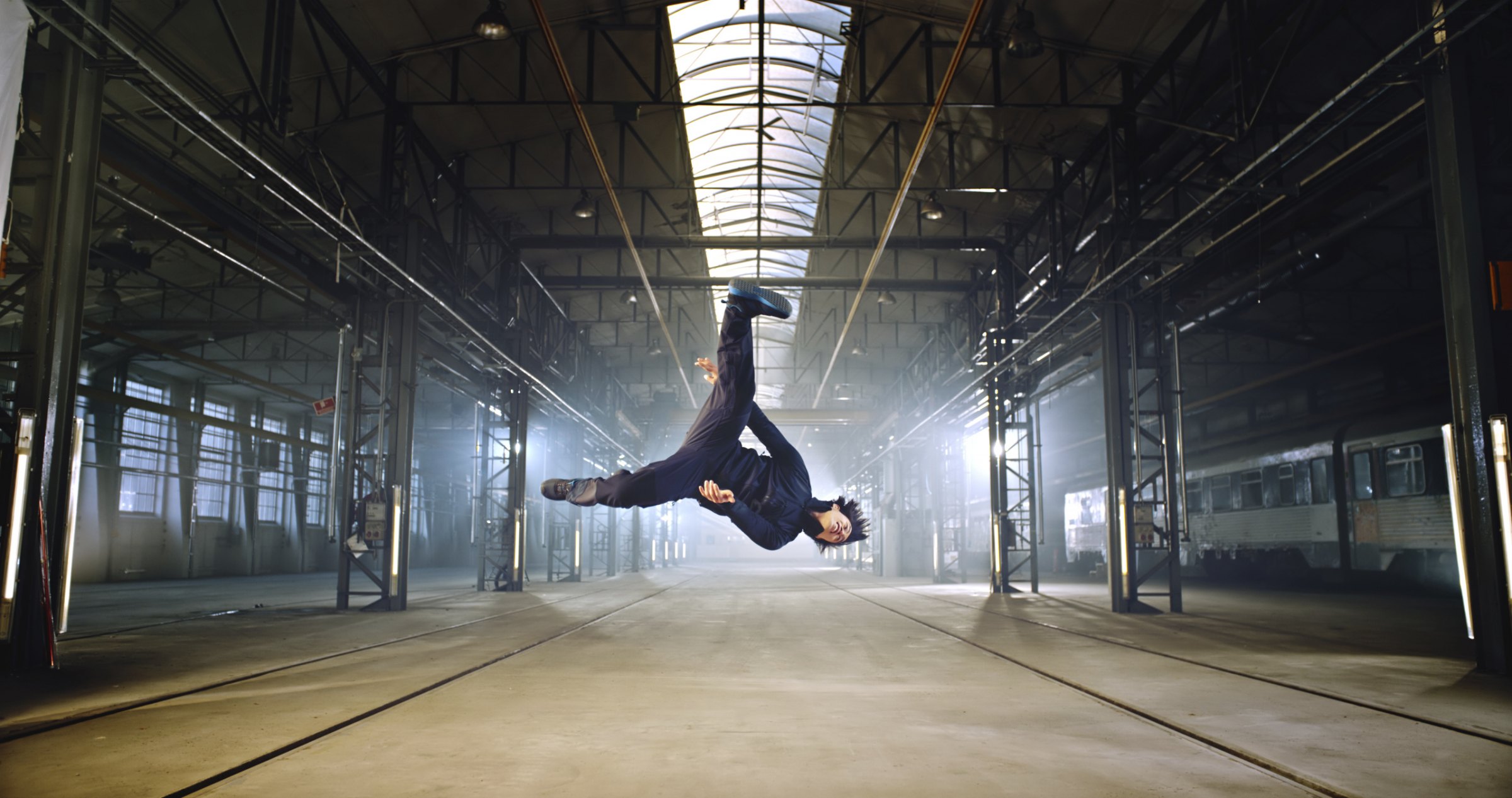 Functions and special features of work trousers
In addition to standard requirements (comfort, durability, material) and functional features, work trousers usually require special elements "intended specifically for work". Some of the unique features you should pay attention to when selecting work trousers, are:
Holster pockets (can be removable, sewn up or missing at all) – good for holding small accessories
A lot of small additional pockets
Special belt loops for attaching a hammer holder to the work trousers
Material technology (made from 2-/4-way stretch, some stretch parts or not stretchy at all)
Ventilation
Durable multiple seams
Trousers can easily be lengthened by 5 cm (no need to visit the tailor, everyone can easily remove one thread by themselves)
Adjusting the ends of trousers
Reflectors

Taking into account these additional features, you will definitely get the best work trousers that meet your special needs!
So buying work trousers needs careful planning and even the smallest details should not be left unnoticed! That is why you should make sure the catalogue of the seller of work trousers includes different styles, features and materials before selecting the best work trousers.
At Stokker, we will find the best pair of pants for every need. If you need help, don't hesitate to ask for an advice to find the right solution quicker!