New Stokker center was opened in Rakvere on 5. march 2020.
Suitably for the tool dealer, conventional belt cutting with a powerful angle grinder was handled by the Mayor of Rakvere Triin Varek who trusted this significant task in the safe hands of Valdek Maripu, who has long-time experience in Stokker service and maintenance.
Stokker has been in Rakvere for 27 years, at first Rakvere Stokker had only 70m2 space, few years later they had an opportunity to move to Pikk st and expand some more.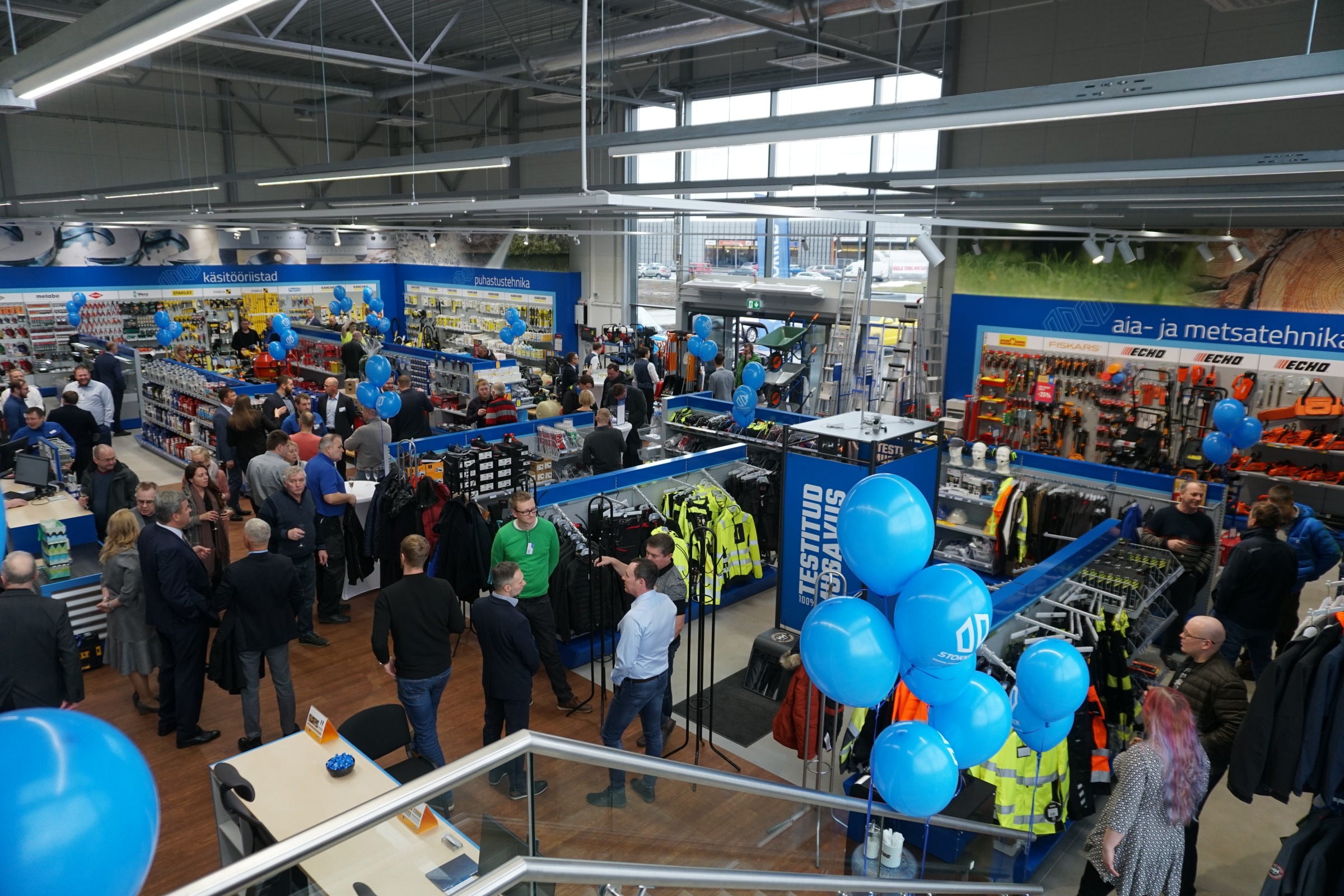 Today we have brand new Stokker center in Rakvere, Lõõtspilli 1, where we have space over 1090m2. Rakvere is strategically very important area in Estonia, new Stokker center has an opportunity to provide better service and selection options for all the customers from Virumaa. We have capability to present and maintenance all corded and cordless tools, welding, garden and forest, garage equipment and agricultural machinery from Kubota and construction machines from JCB.