It is not a secret that the massive rise in energy prices we have witnessed recently means extra costs for consumers. For manufacturing companies, high costs are a significant disadvantage - the less energy is used in production, the better they can remain globally competitive. Not to mention that employees who work in safer and healthier environments are happier. Happiness of employees, in turn, translates into productivity.
It is common knowledge that keeping the air purified in a welding workshop helps to protect people, property and productivity.
In terms of air quality control in industrial production, the issue of welding fume extraction has become more important over the years. Welders and other employees in the production area are exposed to a variety of hazardous volatile particles that can cause permanent health damage, even cancer: The 2019 Occupational and Environmental Health Cohort Study, which involved over 17 million welders from Germany to the US, clearly demonstrated that people exposed to welding fumes - and welders in particular - are 43% more likely to develop lung cancer.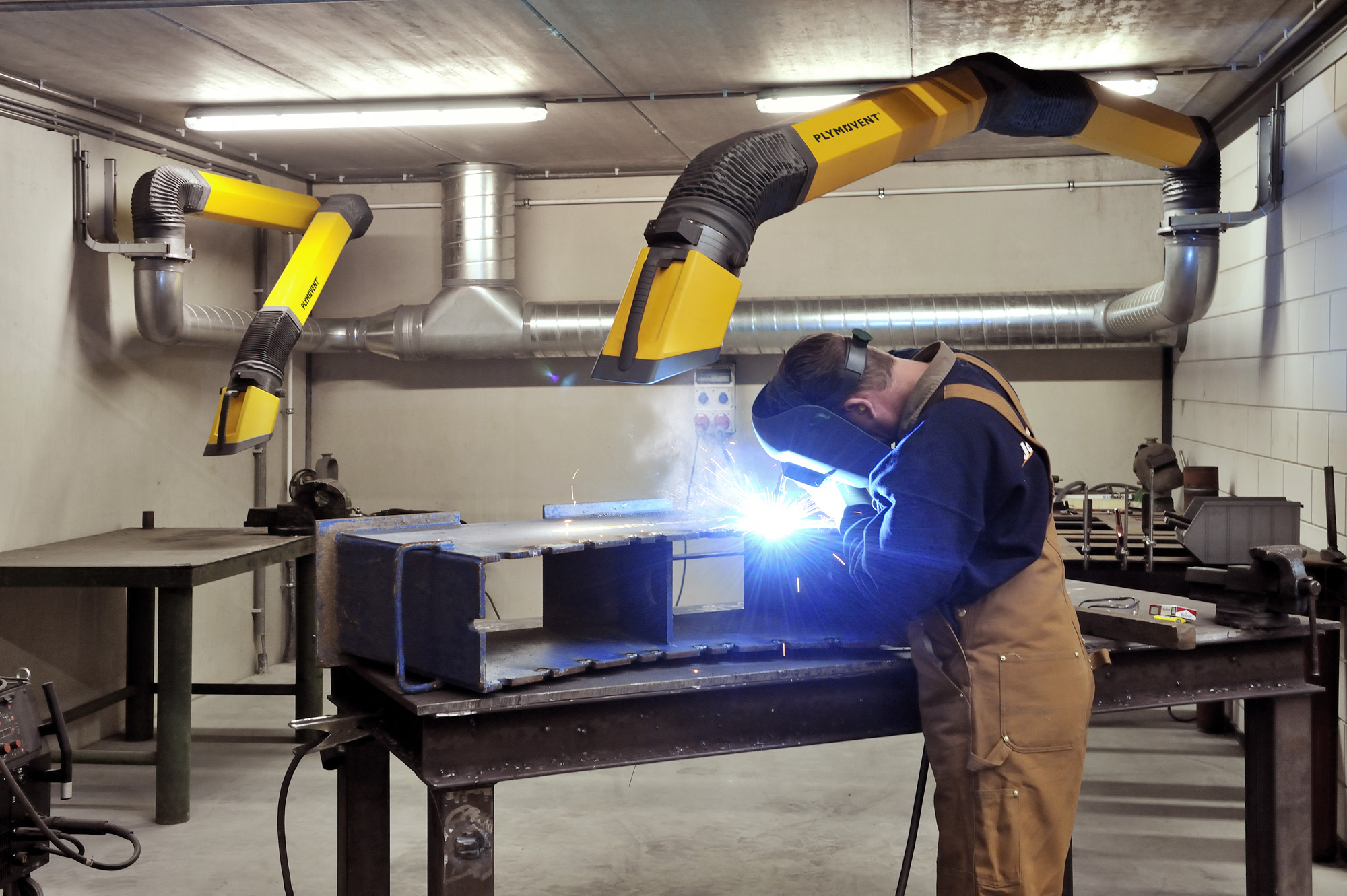 Planning is critical
Welding fumes are a unique problem in the air purification industry because the ultra-small volatile particles produced at high temperatures are harmful compounds, that can prove to be an overwhelming problem for a basic ventilation system.
By involving a professional engineer in the planning process, the air purification system can be set up to adapt to the way that welders work in a particular workshop. In addition to protecting the health of the employees, such a system will also help to further reduce heating and electricity bills.
It goes without saying that it is important to protect yourself from the welding fumes, but it is worth taking note of how exactly to do it. In the first case, the purified air must be circulated indoors. In the second case, the contaminated air must be extracted from the rooms.
When choosing the first option, the limits for the pollutants produced during the welding process must be followed. For the second option, you need to be aware that the air that is extracted from the building needs to be replaced by clean, pollutant-free air. During the long and cold season, the purified air also needs to be heated, which leads to higher energy consumption and significant additional costs.
When choosing a ventilation system, more and more customers are choosing an option where the air is not extracted from the workrooms, but is purified and "kept" indoors, thus nearly eliminating employees' exposure to harmful airborne welding fumes.
Another important aspect to consider when choosing a smoke control solution is the ventilation control system.
The more basic control systems can only be used in on/off mode, i.e. either the system is running at full power or is completely switched off. You would think that such solutions would have a low acquisition cost, but they are expensive to use, as the system always runs at full power.
The almighty automation
A reasonable alternative would be automatic control systems that use frequency converters.
The acquisition cost is higher, but the solution will pay for itself in a short time.
Precise process and power factor control and drive power optimization offer a number of advantages:
1.
Low electricity consumption, as the system only runs when needed. In addition, the system performance can be automatically adjusted depending on the welding intensity. Switching the device on and off and cleaning the filters can be done automatically.
2.
Reduced mechanical stress reduces maintenance costs and downtime.
3.
In most cases, a smaller (and cheaper) device is sufficient to perform the required tasks.
Stokker has a range of welding fume filtration solutions that allow you to reduce energy consumption significantly. Our system range includes simple manual systems as well as fully automatic state-of-the-art systems. Investing in a modern ventilation system is an investment into the environment and the future competitiveness of your company.
Depending on the ventilation system type, its size and the welding intensity, the payback period for the investment is usually three to five years. However, the experience of many companies shows that a properly designed fume extraction system can pay for itself in as little as two years. With today's rising energy prices, this payback period is likely to be even shorter.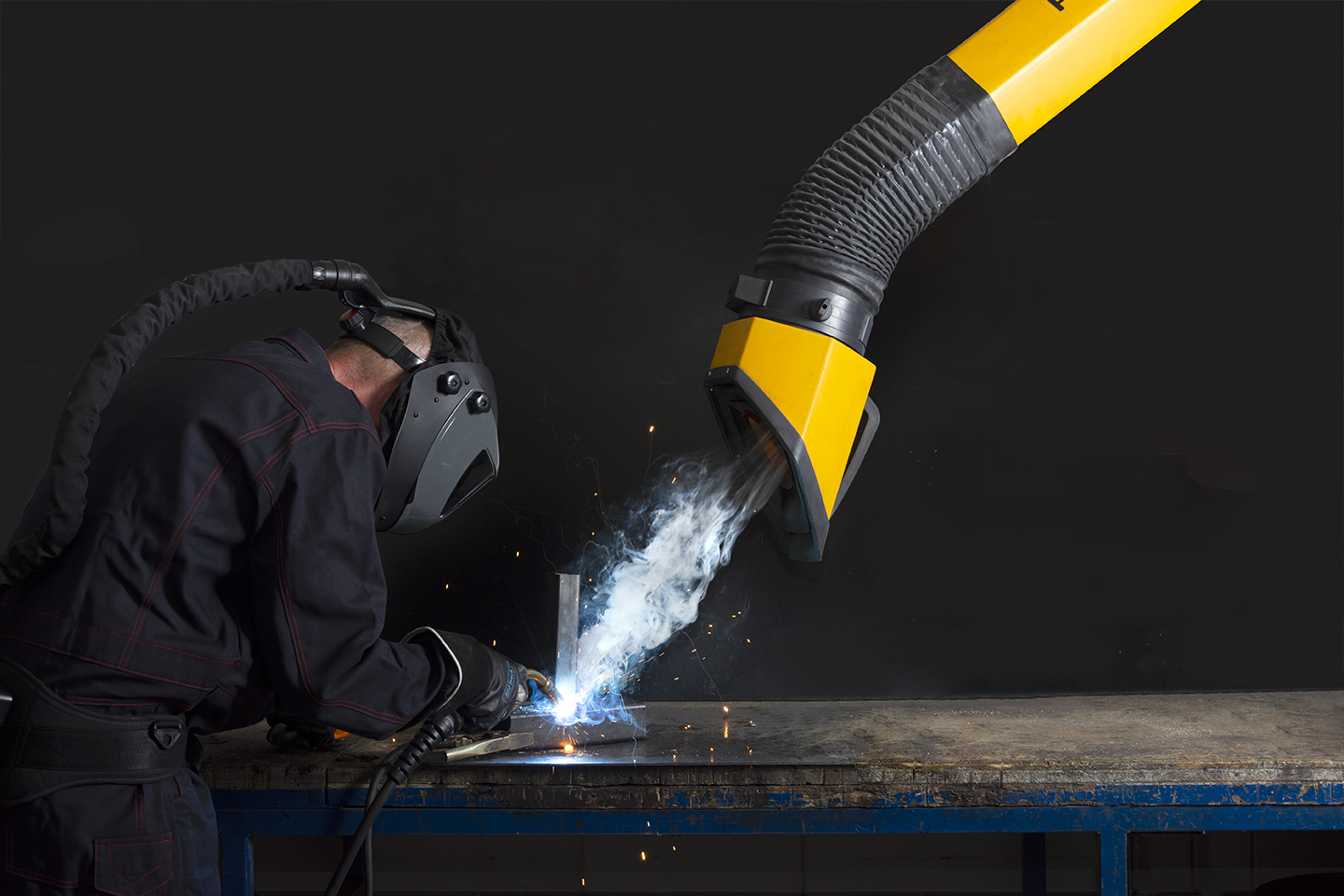 In conclusion, it can be stated that highly effective fume control solutions can significantly reduce or almost eliminate employees' exposure to volatile chemicals during welding, resulting in a working environment with cleaner air, improved work ethics, increased productivity and production reliability. When you add air circulation and a modern control system to the equation, the result is threefold: better health of employees, increased productivity and a short payback period.
Implementing smoke extraction systems in your production facility is actually significantly easier and more cost-effective than you think. And what's even better: you don't sacrifice performance to achieve it.
Contact our specialists and we will help you improve indoor air quality