It should be quite clear to everyone what pressure washer stands for. It is a device that takes water from the tap and increases its pressure ten times. Pressure washers are perfect for cleaning sidewalks, cars, roofs, and so on. Their effectiveness really stands out when cleaning extremely muddy places. But the problem with pressure washers is that it is often hard to find the right one because there is such a big selection of them.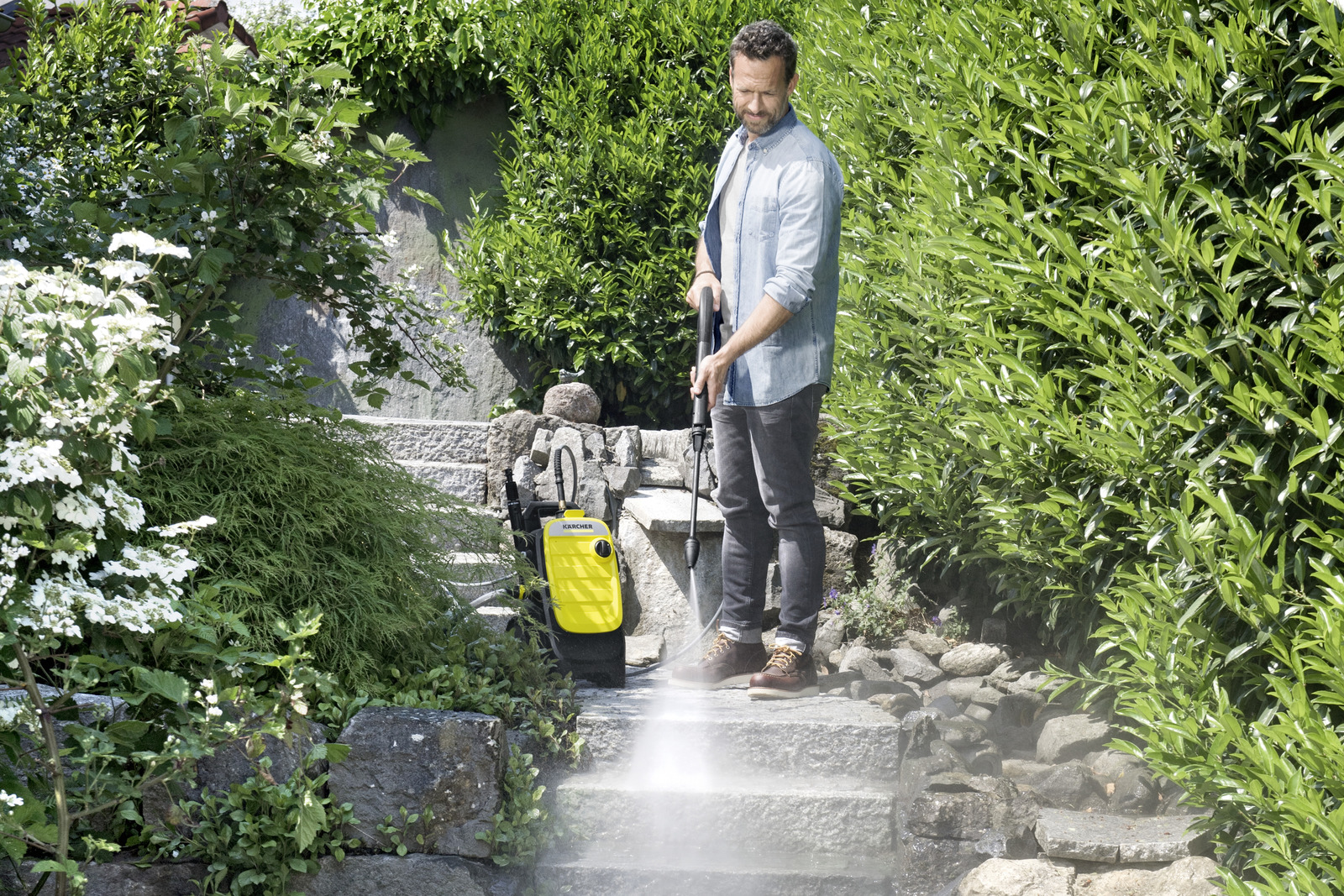 Before getting a pressure washer it is important to make yourself aware of what specific models are used for. They are usually categorized into three groups:
Small ones - useful for cleaning smaller objects or places - for example, garden furniture and tools

Medium ones - handy for cleaning various vehicles and sidewalks.

Industrial ones- Suitable for more serious jobs like removing loose paint or cleaning driveways.
When choosing a pressure washer it is vitally important that its capabilities meet the expectations. If you want a great result, there is no point getting it from the grocery store. While getting an electric washer it is important to monitor the power on the device - the more watts (W) it has, the stronger the washer's engine is. Numerous manufacturers bring out the maximum water pressure but it is important to pay attention to the working pressure instead. That is what matters!
Another important indicator is the productiveness of the device - the maximum amount of water consumption. On average a pressure washer spends about 400L/h at a pressure of 100 bars, while a regular garden hose spens about 3500L/h at a pressure of 4 bars. So a pressure washer saves a lot more water than a regular garden hose.
When getting a pressure washer it is also necessary to pay attention to how compact it is. People often have limited space in their household so it is important that it would not take up lots of room. When purchasing a bigger pressure washer it is recommended to get one on wheels so it would be easier to move it around.
It is crucial to take into account that the pressure in the washer is about 100-200bars which can be dangerous. It is mandatory to use protective glasses and firm shoes due to the high pressure.
It is important to keep the little things in mind while choosing the right pressure washer. We will keep you updated with numerous video clips about differences between various pressure washers and how they all work.