What is your preference between these three welding machines? Let's find out!
Common benefits between Bester 155-ND | Bester 170-ND | Bester 210-ND:
Portable everywhere - lightweight and easy to handle
IGBT technology
Digital display allow precise setting of welding current
Lift TIG with excellent striking
Great welding characteristics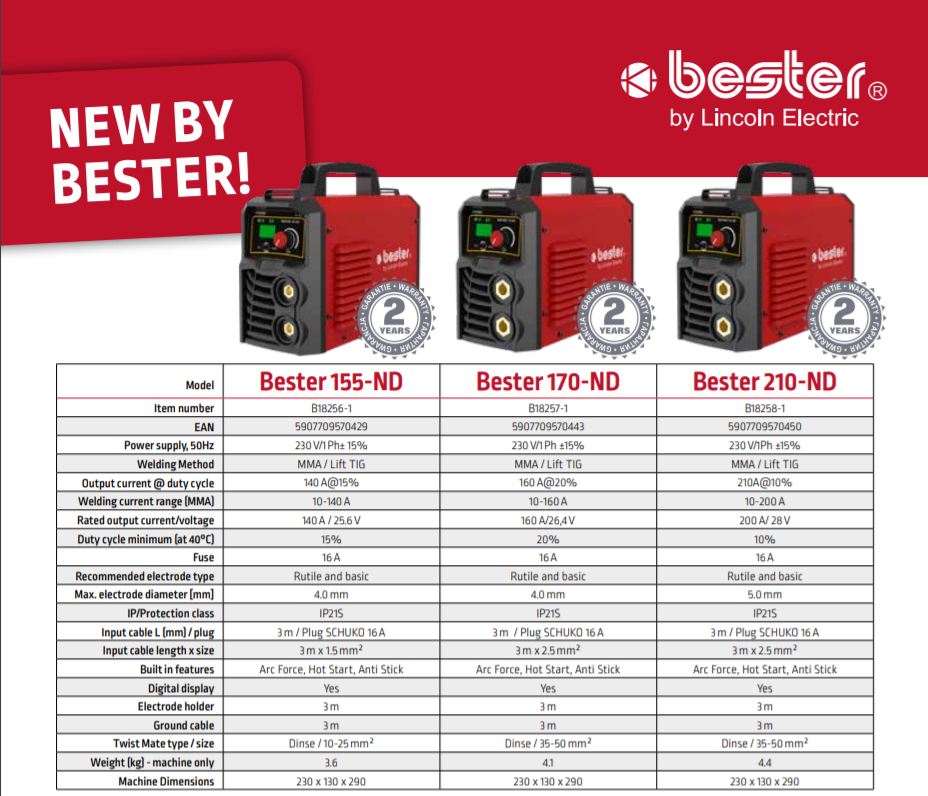 Common features:
Generator compatible – yes
Open circuit voltage – 73V RMS
Operating temperature – -10°C to +40°C
Storage temperature – -25°C to +55°C
Over input voltage protection – yes
Thermal protection – yes
Overcurrent protection – yes
Carrying handle – installed in standard
Carrying belt – included
Instruction Manual – printed, 16 languages

If you want the best price-quality ratio, we can absolutely recommend Bester 210 ND electrode-welder.
Find out more here: https://www.stokker.com/electrode-welder-210-nd-accessories-bester/1369026452